2022 Honorary Retiree Dinner-Oct. 8, 2022
Brothers and Sisters,
Please look for an invitation in the mail by next week! We look forward to gathering to celebrate these honorary retirees who have retired through June 30th, 2022. If you have any questions, give us a call. Information regarding your RSVP can be found on the invitation. Please RSVP by September 26, 2022.
See you at the dinner!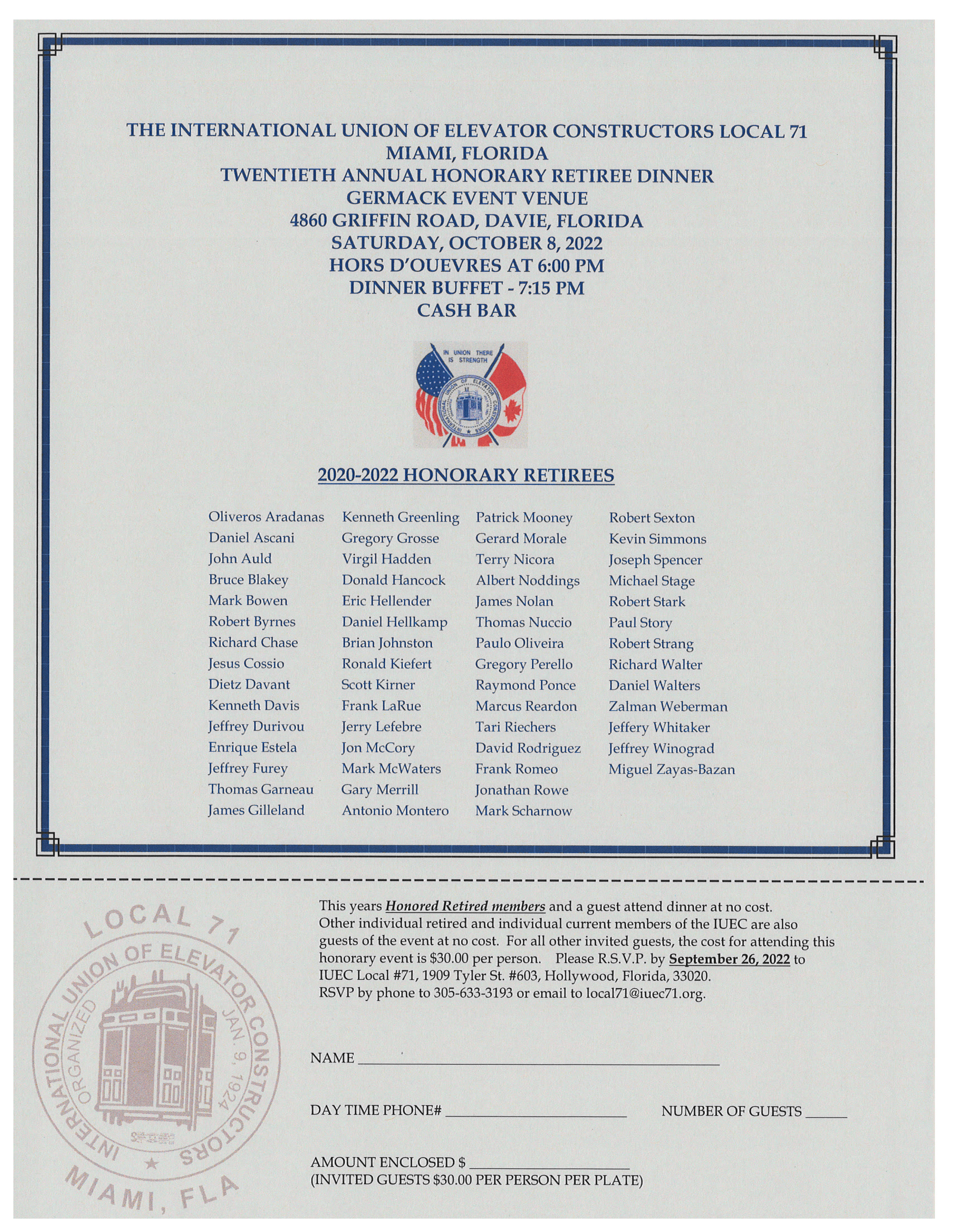 Download:

2022 Retiree Dinner.pdf